Hi! Just here to check in with our first volume of MTB (Making the Brand). So, we hope you all are as excited as we are! We've been working really hard to bring clean, adaptogenic beauty products to life just for you, and to be quite frank… this sh*t is hard HARD! Building a brand from scratch is literally the most SKRESSFUL (yes, with a 'K') journey we have ever been on, but it will be so rewarding when you all get to rub DEON LIBRA products all over your lovely bodies (and consume them)!
Product I
So… Product I formulation is SO close to being perfect (aka done)! We've been working on it since 2020 and are super proud of its evolution. It is quite difficult to get new formulas "right" the first time (or the seventh… LOL). All great things take time. We've had textures that were too thin, hues that were too tinted, moisture that simply wasn't enough, and now we are inching towards the new-and-improved finish line! Without completely f*ckin' up the element of surprise, we will give you one clue: You're basically going to look like you have been kissed by the sun + God himself, from head to toe. But never parched—always ultra-hydrated. Plump, luscious, glazed, juicy, and protected. That face + body are gonna glow, honeyyyyy! All-day moisture + hydration will be the standard!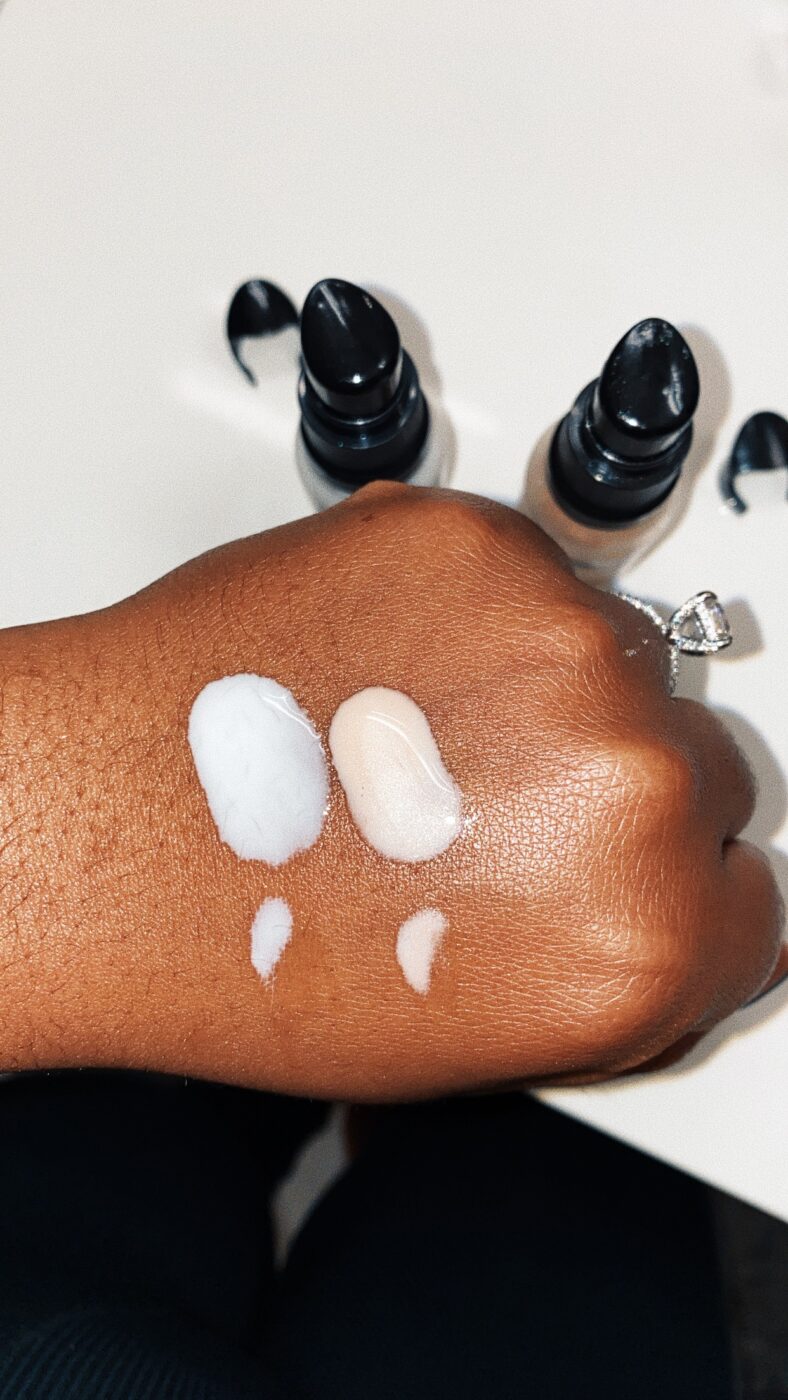 Products II + III
We began formulation on Product II a couple of weeks ago and have received our first submission. We're are dying to drop hints, but let's keep it cute until it's closer to approval! We are starting formulation on Product III next week and are keeping our fingers crossed that it will end up being your new best friend.
That's all for now, fam. Have fun with the texture shots + DM us your guess on what Product I could possibly be!
♥️Dev + Brit